Tango, or Echoes of Conditional Self-Assertion
Installation view / opening night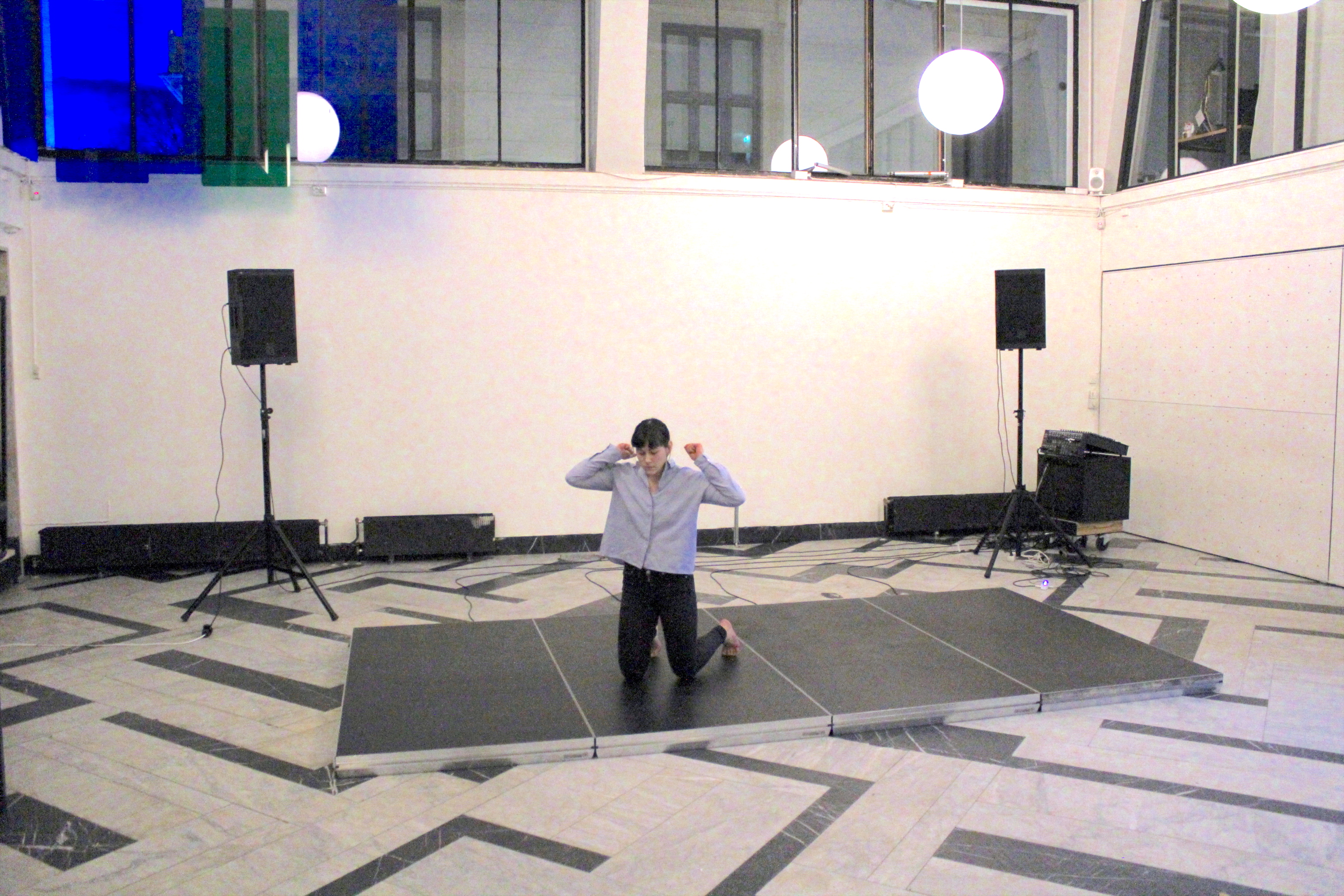 Tango, or Echoes of Conditional Self-Assertion
Installation view / opening night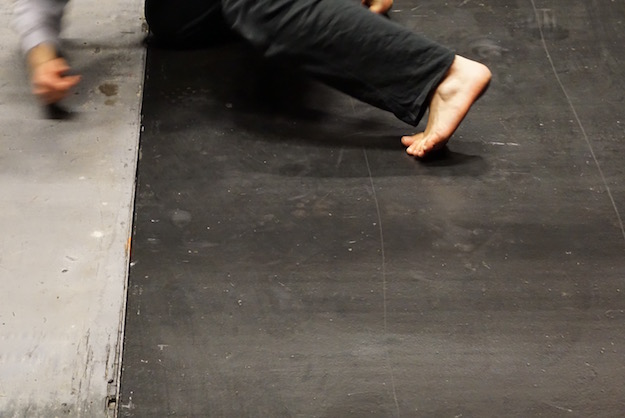 Tango, or Echoes of Conditional Self-Assertion
Detail
Video snippet

BACK TO TOP
Tango, or Echoes of Conditional Self-Assertion
19.03.2016

Kunstnernes Hus
Oslo, Norway


The performance is developed in a collaboration between contemporary dancer Ida Haugen and Lars Nordby. The installation consists of a platform that is connected to contact-microphones. The contact-microphones are diverted to an output component that makes the movement the dancer is doing on the platform are delayed. The delayed sounds are then the conditions for the dancers next movements. Thus the dancer relates to the consequences of her own activity.

The 20 minutes performance is based on an encounter between a dancer and an installation that unfolds a physical and thematic premise of human limitation. The title refers to echoes of self-reflexivity being controlled by self-inflicted acts. In line with Lars Nordbys previous projects that explore antagonistic encounters in interactive environments, Tango, or Echoes of Conditional Self-Assertion is focusing on the irrelational encounter with oneself.
- Outtake from press release

Thanks to Ida Haugerud, Helle Siljeholm, and Christian Obermayer.