Study of Grid and Motion
Still image from video
Study of Grid and Motion
Still image from video
Study of Grid and Motion
Still image from video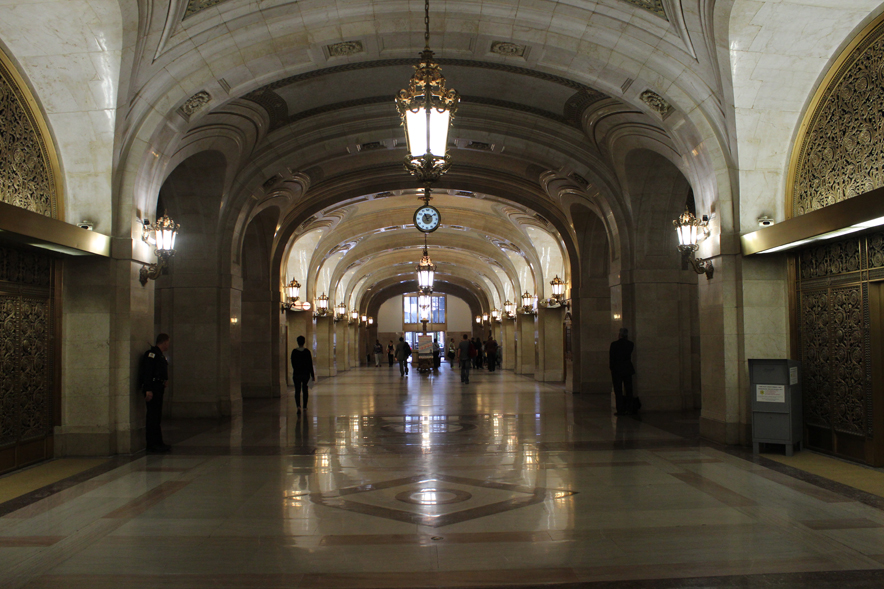 Study of Grid and Motion
Still image from video
Video snippet
City Hall, Chicago, US

BACK TO TOP
Study of Grid and Motion
16.08 - 04.10.2015
Curated by Tricia Van Eck

Hyde Park Art Center
Chicago, USA


Hallways in the City Hall in Chicago is filmed towards each of the four main entrances of the building. In the 12 minute long video, we see people walking in a grid-based architecture, reminiscent of the urban planning of cities in America with infinite structures. With the video, Nordby seeks out the unexpressed potential of human relationships in rigid environments, narrative places and defined areas.